We live, work, and play in Vero Beach - and love working with local and nationwide brands!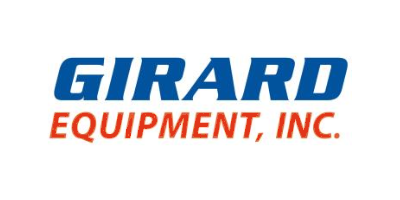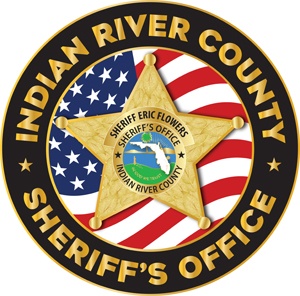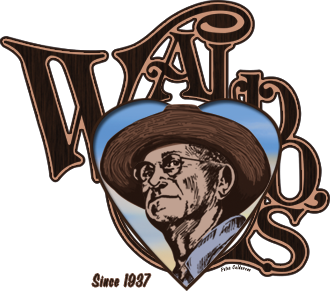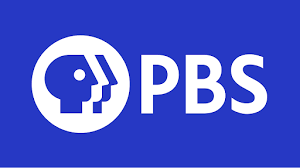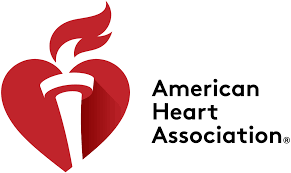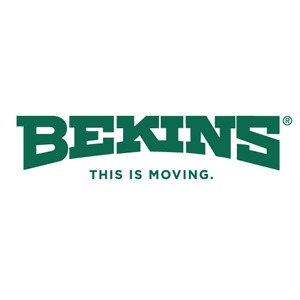 Get to Know Us!
Welcome to Sunrise Multimedia Productions!  We are a Photography and Video Production company situated in the heart of Vero Beach, Florida. Our photography and videography services are available for Weddings, Real Estate, Businesses, Events, and more!
Our unmatched creativity is backed by high-quality equipment and years of experience to ensure an outstanding production for your Big Day, product feature, real estate tour, or story.
How Our Photography and Videography Services Work
Consultation:
At the start of every project, we prioritize getting to know our clients and understanding their specific needs. Through this process, we will learn about the purpose of the video and how it will be utilized. Together, we will explore your visual ideas and themes, and then move forward with discussing project duration and budget.
Planning:
Once we have a clear understanding of your videography or photography needs, we work with you to create a detailed plan that reflects our shared vision for the project. This plan includes elements such as story direction, scheduling, and a timeline of milestones to ensure a smooth and successful production
Implementation:
It's Filming Day, This means our planning is put into action and all the Pieces start coming together logistically and visually.
Delivery:
We are at the Final Stage, This is where we do the final touches to your masterpiece! We seek your final feedback and approval on the material being edited by us. Once you approve it, it's in your hands to share with the world!
Featured Video Productions
FREQUENTLY ASKED QUESTIONS
1What Kind of Equipment Do You Use?
Every production is unique and requires a tailored approach. We use state-of-the-art equipment, including drones, canon cinema cameras, and more, to deliver the best results. Leave it to us to bring your vision to life by utilizing the latest tools and techniques.
2How to Opt for Your Photography and Videography Services in Florida?
Call us at 772-713-6378, or send us a message at sunriseveromedia@gmail.com. We would love the opportunity to work with you!
3How does Sunrise Multimedia rates compare to other production companies in Florida?
At Sunrise Multimedia, we pride ourselves on providing competitive pricing for all of our services. Your production is important to us and we would be honored to help bring your story to life. We understand that each production has its own unique budget and we work with you to create a plan that fits your needs.
4What types of videos do you produce?
–Wedding Videos
–Real Estate Videos
– Promotional / Marketing Videos
– Testimonials
– Training Videos
– Event Videos
– Online Ads for YouTube, Social Media, etc
– Funeral Service, Memorial Videos
– Mini Documentaries
5Do You Back Up the Images or Videos?
Your footage is secure with us. We take the necessary measures to safeguard your content by backing it up on multiple drives, preventing any potential issues such as damages, loss, misplacement, and accidents. We retain the backup for a period of 3 months from the date of the event.
Matt is the BEST real estate photographer! He's taken photos of all my listings as a real estate agent and my clients and myself have been beyond pleased with the photos! Amazing quality and super fast turnaround time! Always very response and great at communicating! Oh and very well priced! 10/10 recommend

I team up with Matt whenever I need to get a listing ready for the market. Matt is super accessible to his clients, and treats us very well. As a realtor, who deals with many different people he is professional and extremely sweet and kind. He offers unmatched quality in his photography and helps my homes sell fast. His service is an asset to my business and I hope it can be for yours. I will have to call him whenever I get married too. IF that time ever comes. LOL. Thanks Matt!!

Our wedding film was absolutely BEAUTIFUL! Matt did an amazing job. He listened to exactly what we wanted and did everything with a smile. 10/10 would recommend!

I came across Sunrise Multimedia Productions via Facebook feed while in search of a videographer for my Islamorada wedding. Talk about divinity! Matt answered my email quickly and set up a phone call interview to discuss the details immediately. I was extremely impressed by his work via his website and was hoping he would be available for our wedding date and able to travel to Islamorada. Jackpot! Not only was Matt professional, on time and easy to work with, but worked so well along side my photographer, whom he just met on site day of. I was extremely impressed and would give a 10/10 rating. I recommend Sunrise Multimedia Productions to anyone needing HIGH QUALITY, BEAUTIFUL, PROFESSIONAL videography. Thank you so much Matt and team for capturing our special day and creating a beautiful video for us to cherish forever!

As a professional in the marketing industry, I have worked with Matt and the team at Sunrise Multimedia on several projects. They are always professional, positive, and easy to work with. I am very picky about who I will trust with my client's projects, so I am thankful that every time I call on Matt, he delivers quality work on time and on budget. Thank you guys!

I am the Artistic Director of an amazing performing arts school in Vero Beach. Creating a video that accurate explores and depicts the originality of our learning community is no easy feat. Matt and his team did a wonderful job of not only telling the story of our school, but did so in an efficient, creative, and professional manner. Sunrise Multimedia Productions is a great choice for any school, business, or organization.

Matt and his team at Sunrise Multimedia have been nothing but excellent. They take the time to understand my business and really focus on what our goals and vision are. I know with Sunrise, we will get top quality work at a fair price. Looking forward to our continuing partnership and making a statement with our marketing!

Excellent Service & Value!! We hired Sunrise for our office Christmas party at Grand Harbor. The booking process was fast and easy. Matt provided a lot of info to help us better understand the process, and what to expect. The team arrived early to set up and we were up and running quickly. Andy was great, super fun, our team loved him and even took group photos with Andy. The photo booth backdrop was a great addition to the party decor, and the photos printed out quickly and were a great keepsake for our team. Thank you Sunrise team!!!

Sunrise Multimedia (Matt) has been doing my Real Estate Photography since I started in the business. He has continued to overdeliver with not only his attention to detail, but also his delivery time with the photos. In our last listing, we decided to move forward with a video, and I could not be happier with the end product! Matt has a customer for life with me!

Matt was absolutely phenomenal to work with! We were back and forth if we wanted to get a wedding video and we are so glad we did, and we are even more glad we chose Matt to capture our special day. On the day of, he was a calming presence and worked seamlessly with our event schedule. It felt like having another friend spend the day with us! His team was kind, professional, and shared in the joy of our special day. He delivered us a timely and sensational teaser video that let us quickly relive our day and share with friends. In such a short teaser he somehow managed to capture every emotion that occurred that day - THIS got us even more excited to see our full video. Matt did not disappoint - the full video is truly art! The visuals are superb, the editing and sound all make our day seem like a fairytale. He captured footage of our joy, our loved ones, and the true FUN that that day was. I am so thankful we decided to work with Matt. Its a video that we will share with loved ones for years to come. We value having a vendor that was so professional and talented - but also one that was celebrating alongside us. Thank you to your team! Our day would not have been the same without you.

Matt and his team did a fantastic job capturing b roll and interviews for my corporate video last week. They were able to adapt to a last minute call time change as well as return on a different day to accommodate an interview subject who came down sick on the day of the shoot. The guys were professional and helpful, with great attention to detail. Would definitely recommend them and hire them again!

I have absolutely no words to describe what Matt and his team did for Kyle and I on our wedding day! We were on the fence about doing a video and decided last minute. I reached out to Matt and without hesitation he said the day was open and we were good to go. He showed up without meeting or knowing Kyle and I and it was like we had planned this with him all a long through our planning process. He was so kind and so patient with us and all of the different moving parts. We had a BIG wedding party and a BIG wedding and he was sure to include everyone and every part of our day in the most special and intimate way. I am so thankful we decided to not only decide to do a wedding but went with Matt and his team. If I could do it all over again I would do nothing different. He made a major contribution to our wedding day and I will forever be thankful. If you go with his team, you will not regret it!

Where to even begin! Matt & his team took care of our wedding videography. Everyone was so kind, professional and a dream to work with! Extremely flexible, & courteous as well. I was blown away with his ability to work well with my photographer even though they had never met. They jumped right in helping each other get the best possible shots. That is invaluable. Our video is perfection and absolutely exceeded our expectations. He has great attention to detail..It's movie level quality, amazing sound and they remembered to capture each important that we had previously discussed! Absolutely worth every penny. RUN don't walk to Matt & his team for all your video needs…you won't regret it! Thank you, we will cherish your work for a lifetime!

Matt filmed two videos for us for the Boys & Girls Clubs. They both came out amazing and really helped us show our mission and the impact that the programs and staff had on our kids. He also worked with us to develop story-line and flow. Matt is professional, courteous and produces exceptional videos at a great value.

Matt and his team are responsive, dependable, and best of all - incredible at what they do. The end product is always wonderful, and the experience to get there is professional and smooth. Sunrise Multimedia Productions helped us pump out stellar video content for our company that wouldn't have been possible without them. Digital marketing is becoming more vital to businesses and Matt provides the content you need to make your company more successful.

I recently hired Matt to do drone photos and videos of my new listing in Castaway Cove. I was a professional photographer for ten years and really wanted someone who knew what they were doing for a good value. Matt is the guy to go to. I am more than impressed with the quality of the images and video, his professionalism and his turn around time for the media. I highly recommend Matt for your next project, you will not be disappointed.

Matt is a great photographer! We use Matt regularly for our real estate photo shoots and he is very responsive, prompt and professional! We are very pleased with both his photos and the videos he has created for our team in the past. Highly recommend

Great work, reliable, hardworking, accommodating, thoughtful, creative, talented.... that's what I think! Always a pleasure working with Matt. Results speak for themselves!

I use Matt to photograph all of my listings not only because the pictures he takes are amazing, but because he is dependable with getting to the home as soon as possible and always delivering the photos back to me when he says they will be done. I 100% recommend Matt and Sunrise Multimedia Productions for all of your photography needs.

I cannot recommend Matt enough. He exceeded my expectations. He arrived early, worked with awful weather on our big day, and still created the most beautiful wedding video. I am speechless and in love to say the least ! If you are looking for a professional who goes above and beyond, look no further! Thank you Matt !

Matt, his employees, and business are great to work with. They filmed at our wedding and the pictures and video came out amazing. The drone shots, drone video, portrait pictures, family photos, dancing videos / pictures, dog pictures, and the rest of the videos that were all compiled into one amazing wedding video. Our wedding video far exceeded our expectations. We still watch it to this day. The reason I'm writing this review is because I just finished watching the video again. I am very happy that my wife picked Sunrise Multimedia Productions to be a part of our wedding day.

Matt has been a reliable and knowledgeable resource for the Navy SEAL Museum. We have used his company for several projects and appreciate his many talents. From filming to editing, Drone work and sound services, Matt is a multi-talented artist who is punctual and professional and always gets the work delivered by deadline.

My wife and I, originally from California, came to Florida for our wedding. We didn't know of any photographers or videographers, but we reached out to Matt and Marita and it was quite possibly the best decision we had made. The two of them together exceeded our expectations, were accommodating, and provided supremely professional work. My wife and I are so fortunate to have met such a wonderful couple who made our special day exceedingly perfect. If you are in need of a photographer, videographer, or even just some friends, these are your guys. Thank you so much for making our wedding into the dream wedding we always wished we would have.

If anyone is looking for a Videographer for a wedding, THIS IS YOUR GUY! Matt was such a pleasure to work with and made us feel very confident in our selection of a videographer. He was on time, reliable, efficient and confident. He was also very friendly and never made us feel uncomfortable in front of the camera. Thank you Matt for providing such an awesome wedding video that we will cherish forever.

I've worked with Matt on several projects and his work is always impeccable. With quick turnaround, stellar drone work, and compelling storytelling, Sunrise Multimedia is my go-to for creative video.

Matt provides more than just video services, he provides encouragement, advice, and direction in this industry. I'd highly recommend Matt!